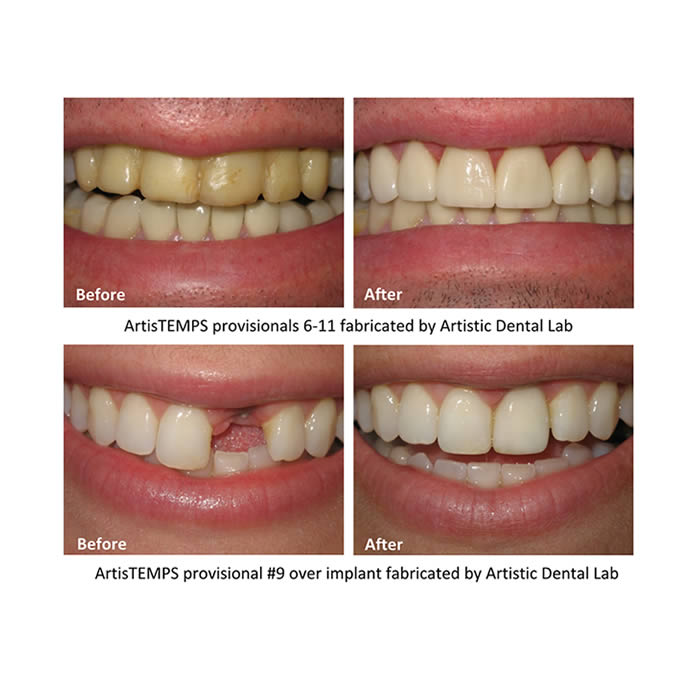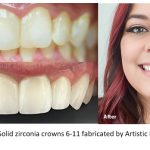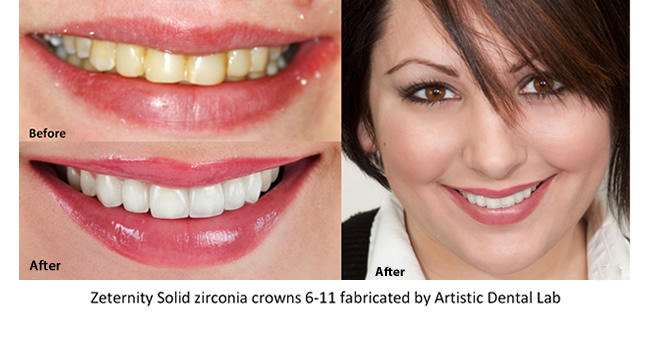 Zirconia is known as the new generation of dental porcelain, as it sets new standards for both clinical performance and aesthetics in dental applications. Because of their high quality and performance, Zirconia crowns in MI are sought after by dental practices across the state. Here at Artistic Dental Lab, we offer several types of Zirconia crowns MI patients can consider for their dental treatment. Below, we discuss the details of Artful Z Solid Zirconia, Zeternity Solid Zirconia, Bruxzir, and Zecon and how your dental practice can benefit from investing in them.
We Offer 4 Different Zirconias to Fit Any Application and Any Budget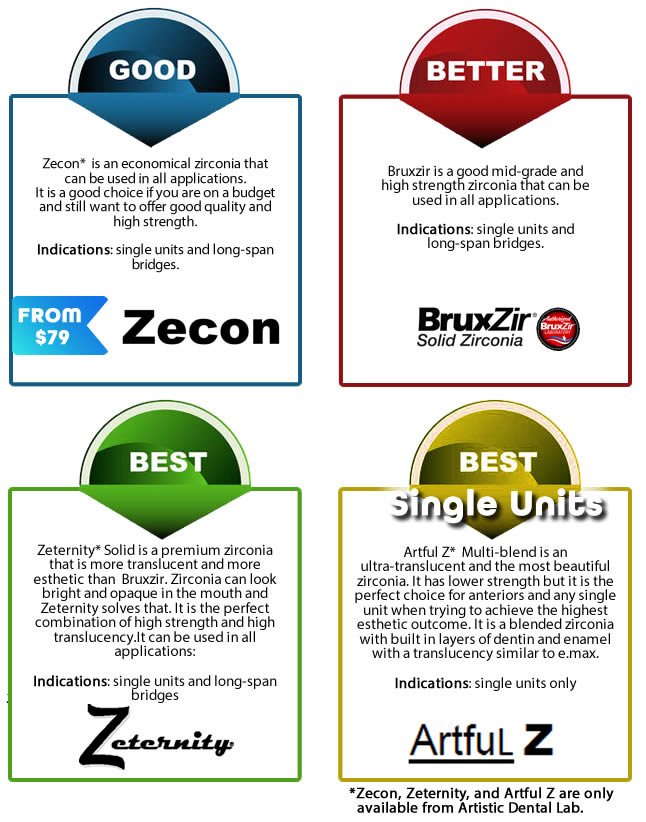 Lifelike vitality
 Predictable shade matching
 Indicated for single anterior and posterior crowns
 Monolithic dentin/enamel blended zirconia
 Average flexural strength of 748 MPa
Artful Z® Multi-Blend Solid Zirconia is the most esthetic alternative to PFZ or PFM. After your case is designed by our team, a multi-blended shade of premium zirconia is used to correspond with your prescribed shade. Characterization is further enhanced with color infiltration prior to sintering to create life-like esthetics. Finally, we surface layer color as needed and glaze to finalize the correct shade match. Having blended layers from dentin to enamel translucency, makes it the most beautiful choice when high esthetics are demanded.

Built in incisal effect transitional layered technology
Optimized combination of strength, high esthetis, and high translucency
Indicated for single crowns and long – span bridges
1200 MPa
Zeternity Solid Zirconia uses transitional layered technology with a built in bluish grey incisal effect to mimic natural esthetics. It combines high – strength, high esthetics, higfh translucency and superior shade matching ability. With an average strength of 1200 MPa, it's durability surpasses most other zirconia. With Zeternity, you're receiving beautiful restorations that out team has researched and developed with proprietary techniques and materials to give you one of the finest zirconia products available.

Esthetic alternative to full-cast and PFM's
Indicated for single crowns to long-span bridges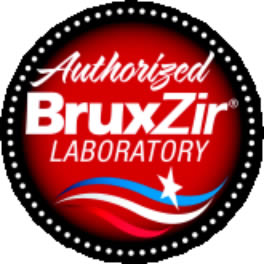 Bruxzir® Solid Zirconia is a full-strength, mid-grade alternative for PFZ, PFM, and full-cast restorations. With an average flexural strength of 1,040 MPa and exceptional aesthetics, it's clinically proven and ideal for all applications.  Combining that with our elite team of lab techs and ceramists,  we're sure you'll appreciate this product much more from Artistic Dental Lab, Inc. than from larger production-minded labs lacking our experience.
Many labs offer Bruxzir, but it's not the material that makes the difference.  It's the lab that makes the difference.  We take the Bruxzir material to the next level!

High strength zirconia
Economical and a product that's made here in our lab and not sent offshore
Indicated for single crowns to long-span bridges
Zecon® Solid Zirconia offers a restoration at a reduced cost. Combining a flexural strength of 1000 MPa with good shade-matching ability, makes it a high-strength, good-quality, and good-value choice for your restorations.  As always, our experience and skill takes this material to the next level.