Esthetic alternative to full-cast and PFM's
Indicated for single crowns to long-span bridges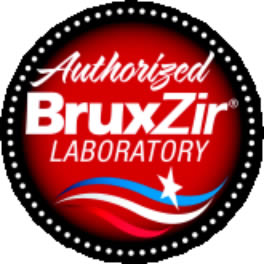 Bruxzir® Solid Zirconia is a full-strength, mid-grade alternative for PFZ, PFM, and full-cast restorations. With an average flexural strength of 1,040 MPa and exceptional aesthetics, it's clinically proven and ideal for all applications.  Combining that with our elite team of lab techs and ceramists,  we're sure you'll appreciate this product much more from Artistic Dental Lab, Inc. than from larger production-minded labs lacking our experience.
Many labs offer Bruxzir, but it's not the material that makes the difference.  It's the lab that makes the difference.  We take the Bruxzir material to the next level!